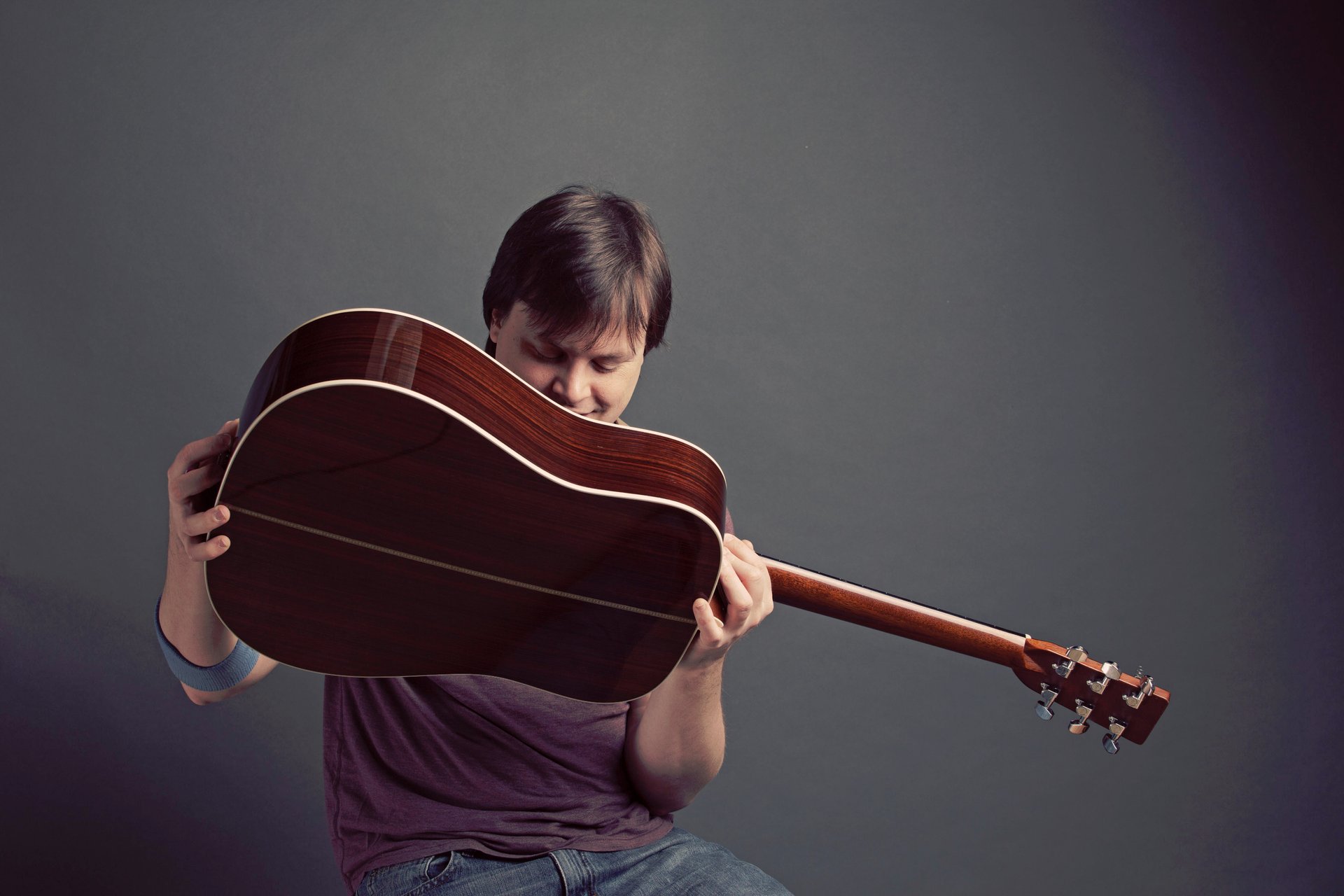 Jeff Miller knew early on that music was in his blood. He started playing violin at five years old, and by eight was showing a serious aptitude for music. It wasn't until age thirteen, though, that he found his true calling – guitar. He pawned all of his video games, went down to the local music store and bought a used Kramer guitar. Soon after he added his first acoustic guitar – an Alvarez – to his collection. There was no looking back.
Jeff's aptitude grew throughout high school, where he produced and recorded his first album with a group of friends. Later, Jeff would attend his first Phil Keaggy show. Legendary among guitarists, Keaggy's unique approach to the acoustic guitar had a strong influence on Jeff. This influence resulted in his long-standing affection for combining live performance with cutting edge technology. The result was Jeff's innovative live looping technique. What is live looping? Basically, it's a process by which a musician can record a phrase live, in front of an audience, and immediately play it back in repetition. While this phrase continues to repeat, the musician can record another "loop" to play along with the original. This process can be repeated multiple times, creating dense, layered compositions mimicking the sound multiple musicians and backing vocalists. Over the years, Jeff has adopted this technique into his core style, adding the elements of songwriting and expression alongside the technical prowess required.
In the years since finding guitar, Jeff has accomplished much. He is now a gifted musician, a graduate of the prestigious Berklee College of Music, a husband, and a father. His live-looping technique has become ubiquitous for-up and-coming guitarists and his skills as a teacher and mentor are now in demand. In this vein, Jeff's "Loop of the Week" video series was the first and most popular video series of its type on Youtube. His music has been featured on nationally syndicated television, and has been used by CBS Sports and Napster. Jeff has even appeared on nationally-broadcast TV, in America's Got Talent and as an extra on the hit ABC/CMT show Nashville. For Jeff, though, it's always been about the music. He looks forward to the upcoming release of his sixth solo album, continuing to craft his songwriting skills, and connecting with people that love music.
​Here's a sample of what people are saying about Jeff Miller:
"That just totally blew my mind."
-Jon Decious, former bassist with The Pink Spiders
"His compositions are balletic, his live stage performance beguiling and befuddling, as one wonders, 'How is all that sound coming from one man?' ... 'Can You Hear the Music?' captures some of the magic of Miller live."
-Stacy Leiser, Clarksville Leaf-Chronicle
"The only difference between Jeff and performers who make millions of dollars is the money. His talent level is the same. He is a very original artist who can sing and play with the best."
-James Clay, Visionary Productions
"Armed with only an acoustic guitar, Pittsburgh native Jeff Miller, now based in Nashville, uses looping pedals to create rhythm tracks, backing vocals, extra guitar parts -- all live, all on the fly. Fortunately, Miller's not just some gearhead, but a talented songwriter with a strong, clear voice -- in evidence on ['Can You Hear the Music?']."
-Aaron Jentzen, Pittsburgh City Paper
"Looping has grown into a staple at Miller's live shows, and on 'Can You Hear the Music?', songs such as 'Lost in the Crowd' and 'I Love You' showcase his dexterity."
-Rege Behe, Pittsburgh Tribune-Review
"I don't know how he does what he's doing, but it's amazing."
-Gary Burr, hit songwriter and member of Ringo Starr's All-Starr Band
"Guitar virtuoso... Listening to Miller's CDs [or songs] on itunes is one thing, but seeing him live is another. During his one and a half hour playing time at North, his passion never died down."
-Amanda King, CCAC North Campus Voice News
"A total master of the loop/sampling pedal."
-Adrian Bischoff, KZSU
"Miller comes to Nashville by way of Pittsburgh. He comes packing three excellent albums. Each has Jeff's own distinctive brand of acoustic pop/rock - with great hooks and songwriting sensibilities. Jeff has been slowly but surely gaining in National popularity - he recently performed on Fox in the Morning, Lightning 100 featured his song 'Scars' on the Local Lightning Spotlight, and he's received airplay at over 175 stations in the US and abroad. Jeff is an independent artist at the moment, though I suspect he will be picked up soon. He's released three great albums, he's touring, has a large fan base, is getting TV and copious amounts of radio play on his own, and is working on going into the European market. Come to think of it, he may not need or want a label. But that leaves good management and tour representation wide open."
-Paul King, Nashville Hype
"Great guitar tone and songwriting."
-Phil Keaggy
"His music is timeless. Like other notable purveyors of pop, such as Todd Rundgren, Badfinger or Ben Folds, Miller isn't afraid to embrace and wield melody as a musical weapon. But instead of doing damage, the songs on "Seesaw" are infectious delights, from the Abbey Road-fueled 'Scars' to the sunny-side sound of 'Can't Take it With You' and its contrasting lyrical sentiment. Miller even shows a new, heavier side in 'The World is Out to Get You,' arguably the album's best track."
-Rege Behe, The Pittsburgh Tribune-Review
"Jeff's show was outstanding, and I felt I came away a better guitar player just from watching him."
-Arlon Bennett; Co-coordinator, Princeton NSAI
"Miller, who played the Cat on Saturday, embodied rock in a very non-conformist, almost Oberlinian manner. Although one of his songs was ironically titled 'Trying to be Cool', Miller made no such attempt ... Best described as John Mayer minus the goofy facial expressions, his music is pop rock and upbeat ... The show centered on Miller's impressive guitar skills; he used a Boomerang device to record and loop different guitar and vocal patterns, allowing him to create multi-layered songs with much more interest than one simple melody or chord structure."
-Amanda Medress, The Oberlin Review
"Jeff Miller's debut album, 'Trying to Be Cool,' was a minor pop tour-de-force, an updated version of Todd Rundgren's "Something Anything," with the Upper St. Clair resident playing all instruments save drums. His encore effort takes an opposite tack. 'Something Different' is literally that, as Miller strips away the studio gimmickry for his second release. Recorded live in the studio, the 17 acoustic songs recall artists as diverse as Joseph Arthur and James Keelaghan, with a bit of Michael Hedges' intricate guitar work."
-Rege Behe, Pittsburgh Tribune Review
"It takes guts to name check a real person in a break-up song. But there, in the second verse of 'Trying to Be Cool,' Jeff Miller sings to the gal who dumped him: 'And to my surprise/ you're there with Mike Grimes/ How quickly he's taken my place.' Lest you think Grimes is a made-up antagonist, he's also thanked in the liner notes. All this wouldn't mean bupkis if Miller didn't deliver the song convincingly in an achy Alex Chilton-esque voice. The song serves as the title track and centerpiece of the solo disc by Miller, who also play[ed] lead guitar in the Dave Pahanish Band. A graduate of the Berklee School of Music, he handles everything except drums, which includes violin, mandolin and keyboards, along with a strong voice and good ear for arrangements. The results make an impressive debut album."
-Mike Shanley, Pittsburgh Pulp Magazine
"[On his debut Miller] sings and plays guitar, bass, keyboards, mandolin, percussion and violin. . . . It's an impressive effort from a kid - Miller's just 23 - who doesn't seem to realize he's recalibrating the pop music of artists such as Todd Rundgren or Marshall Crenshaw for the new millenium. There's an ingratiating innocence to songs such as "Careless Words" and "Friday Night" balanced by the rock of "Finger on the Pulse" and "You Can't Fool Me (with that smile)," a bluesy shuffle."
-Rege Behe, Pittsburgh Tribune Review
"Echoing the Paul McCartney video to 'Coming Up,' Jeff Miller is pictured playing every instrument but drums inside the CD booklet to his debut effort, 'Trying to Be Cool.' And like McCartney, the songwriter actually played those instruments -- and more, including violin -- on the record, accompanied only by the drummer from his high school trio, Jimmy Cramer, who also co-produced the record in his studio."
-Ed Masley, Pittsburgh Post-Gazette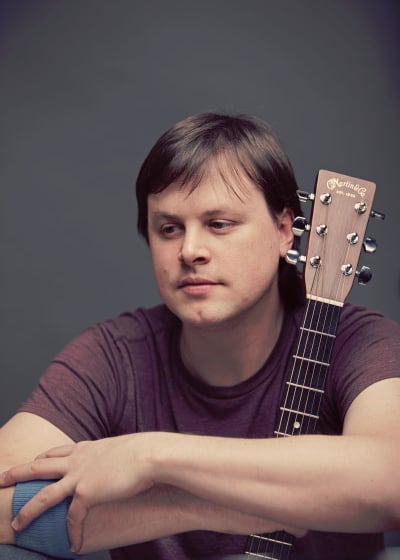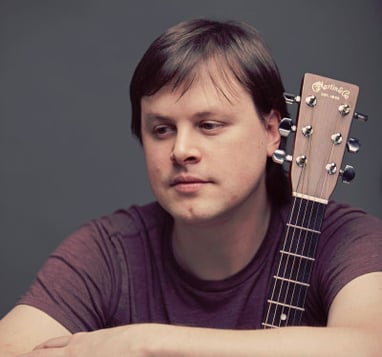 Singer | Songwriter | Musician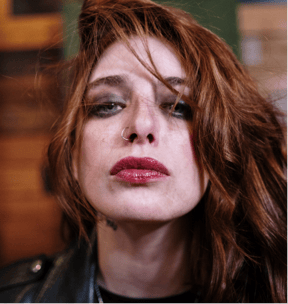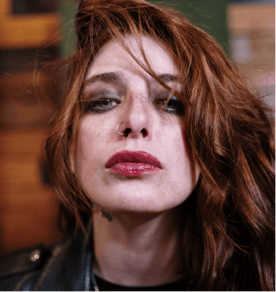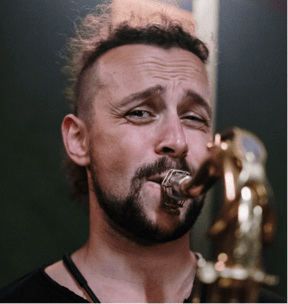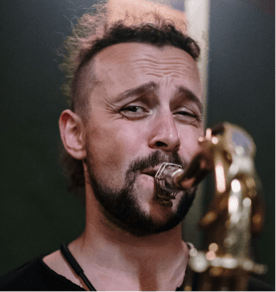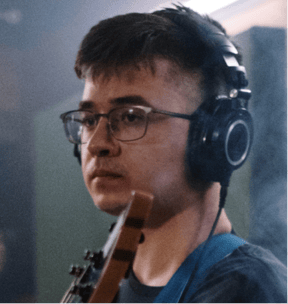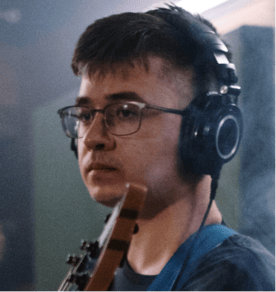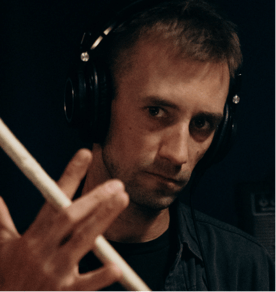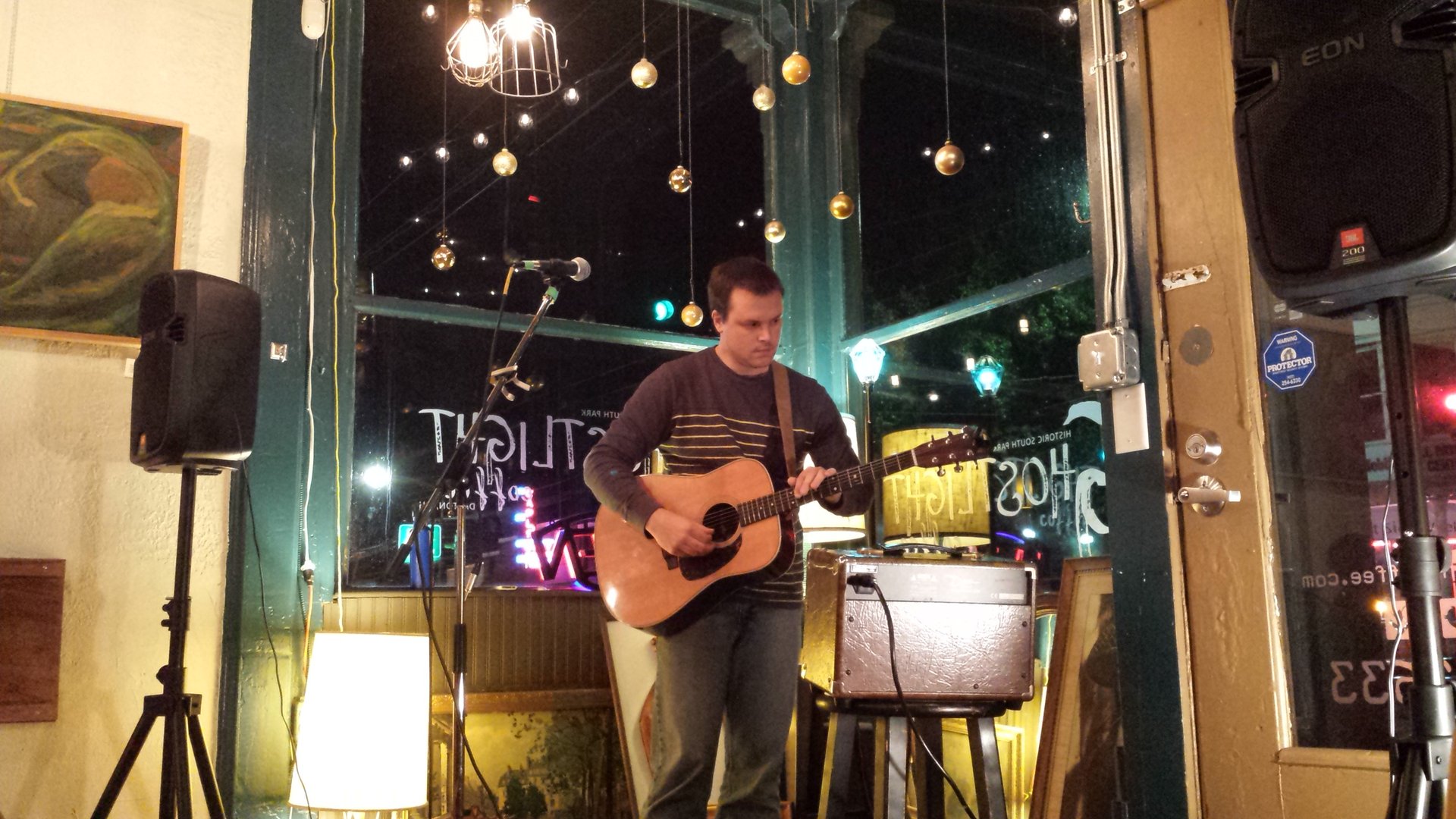 2023 • MARCH-APRIL • East Coast